Our yearly family travels has taken us to many cities like Italy, Paris, Switzerland, Austria, Hungary, London, Japan, New York, Houston and this year to Tbilisi and South Korea. We have made it as a family goal to travel to some place new every year as long as we can – physically and financially. Traveling has opened our eyes to the many cultures and to respect these diversities. It has taught the kids a lot about geography and why each country is different. Kurt, our 2 year old son, would often check our phones for world weather and he knows that Tokyo is "very far" just by looking at the map. I have also encouraged Khloe to make a scrapbook and write short essays about her experiences. Their bodies have also become more resilient to colds and flu. They still do get them but ironically they get infected when we are staying at home. And the best thing about travel is that you realize that the best things in this world is not the material things but the experiences and moments you create.
I would like to encourage everyone I know to travel although it is not for everyone. Traveling involves a lot of planning (which is also one of the best part of it) to make the most out of it. If you decide to travel, travel smart.
"If you decide to travel, travel smart."
Last August, we decided to see South Korea. Filipinos need to apply for visa and but as of this writing, there is no fee to pay. It would take 4 to 5 working days to get your visa stamped. In Dubai, the Korean Consulate is in Jumeirah and you just need to come with all the required documents. You can check here the list of requirements.
We booked our flights through Kiwi.com and hotels through booking.com. Being based in Dubai, we found it cheaper to book a return ticket from Dubai to Manila and then just fly from Manila to Incheon and return instead of flying multi-city. Maybe depending on the season.
We took an afternoon flight from Manila and arrived in the evening at the Incheon Airport. Based on my friend's advise, we took a T-mobile card so we will have mobile data wherever we go. For a sim with unlimited data for 5 days, we only paid less than 100aed. From Incheon Airport to Seoul, it was about an hour away. There are airport limo buses which you can take and they have strategic stops in the city. It is much cheaper than taking a taxi or Uber.
We booked rooms in Hotel PJ in Myeongdong. The airport bus stop was just a street away but because google maps was acting up that time, we took the long route and reached the hotel by 11pm after half an hour walking with our luggage. Not all Koreans speak English as well so no one could point to us to the right direction. Tired and exhausted, we were glad that there were some convenient stores and restaurants that were still open in the area.
Day 1
They warned us that August will be hot and humid at an average of 28-30 degrees. I thought that will be like a breeze compared to Dubai's summer peaking at 51. But walking on the streets on that weather was HOT! We were sweaty and we immediately got ourselves battery operated necklace fans. Everybody had them and having them too made us look like locals.
Our first day was an epic fail. Blame me. I made the itinerary and Gyeongbogkung Palace was our first destination. I forgot to check that it was closed on Tuesdays! Kurt fell while running and got wounds on his knees. Good thing our lunch compensated for our wasted time. Food is one of the best thing about South Korea, you can never go wrong!
Lesson # 1: Check the opening timings of all your itineraries! 
The subway system in Seoul is the best way to go around. I downloaded the Rail Map Lite app to help us get around. iTour Seoul app helped me in planning where to go. And again, unfortunately for us, our second destination for the day was also closed. The Dongdaenum clothing market was closed and we do not know the reason. Nobody could tell us why and when they will open.
Our third destination did not disappoint us though. We walked the streets of Myeong-dong during the evening and we got our cosmetic stash from the place. Myeongdong is the place where you can shop for cosmetics at low prices. It is also lined with delicious street food! Yum!
Here are our photos from our first day
You can rent Hanboks (Korean traditional dresses) near Gyeongbokgung Palace to dress up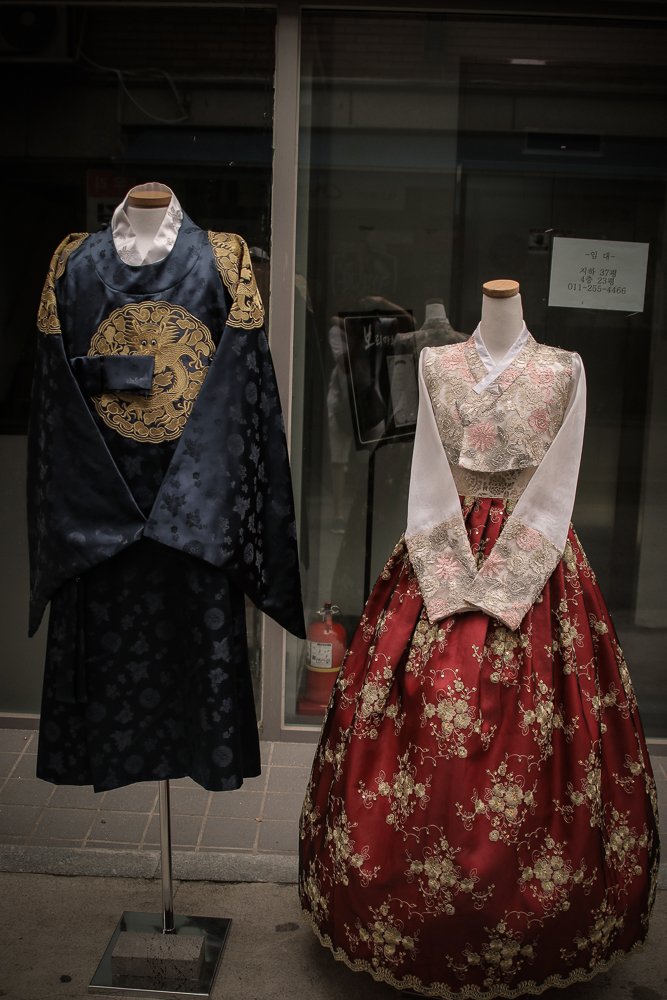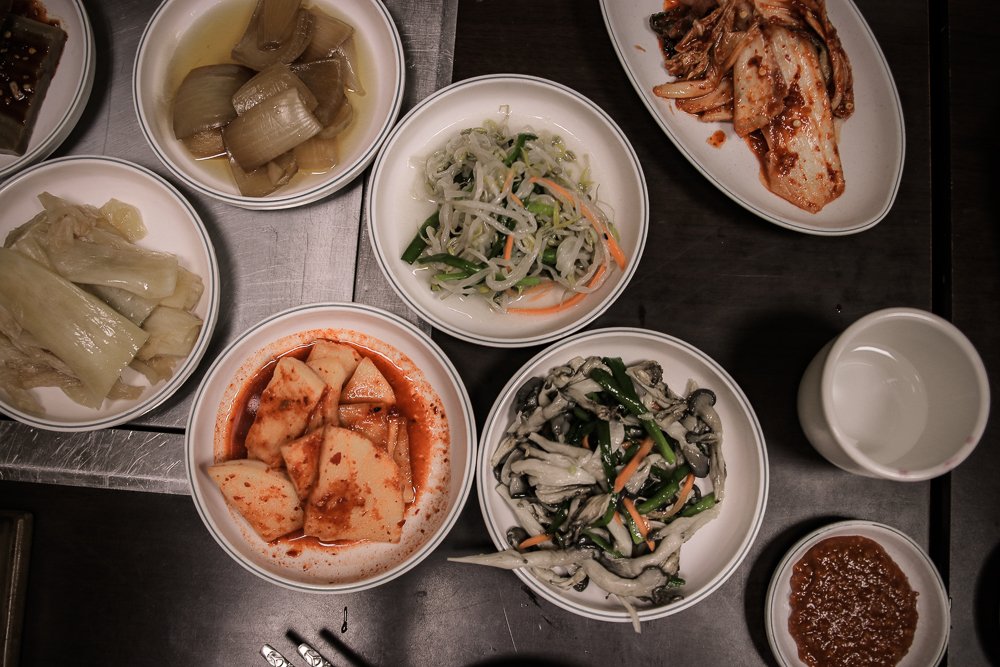 At Dongdaemun
At Myeongdong
Day 2
We scheduled our trip to Nami Island on this day. A lot of Filipinos watch Korea novelas and one of the first korea novelas that became popular in the Philippines was the Winter Sonata which Filipinos got crazy about. And part of that series was shot at the beautiful Nami Island. I will not elaborate how to go there. There are blogs like this one which will tell you how to reach there or you can check with your hotel concierge and they will help you out.
Nami Island is beautiful but it can be crowded during the summer with kids having school breaks. You will see a lot of young lovers having a day-out walking around Nami Island holding hands. One thing we have noticed with Koreans is that they like to dress to match their partners. I should have taken a lot of photos but it just slipped my mind. I am not used to taking photos of people without asking permission. UAE thing.
We would have also gone and visited Petite France but time did not permit us. Our body clocks have not adjusted yet so we were waking up past 9am already. Maybe it will give us a reason to visit Seoul again.
Lesson # 2: Plan your day with "jet-lag" in mind. Do not force your bodies as they will adjust eventually. 
Khloe was getting impatient with the train and this kind old lady gave her a monggo popsicle.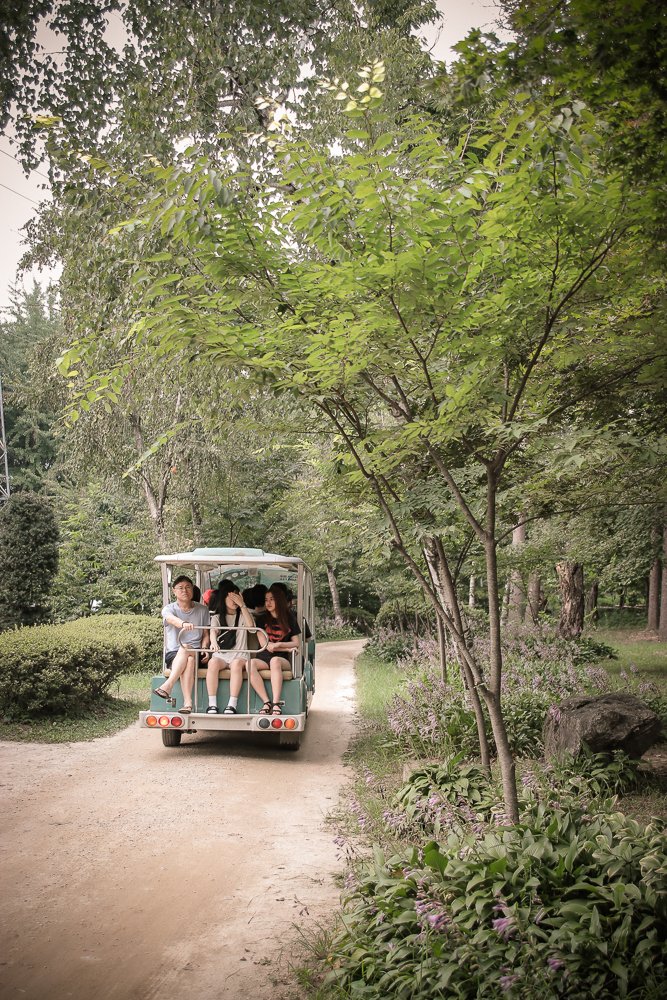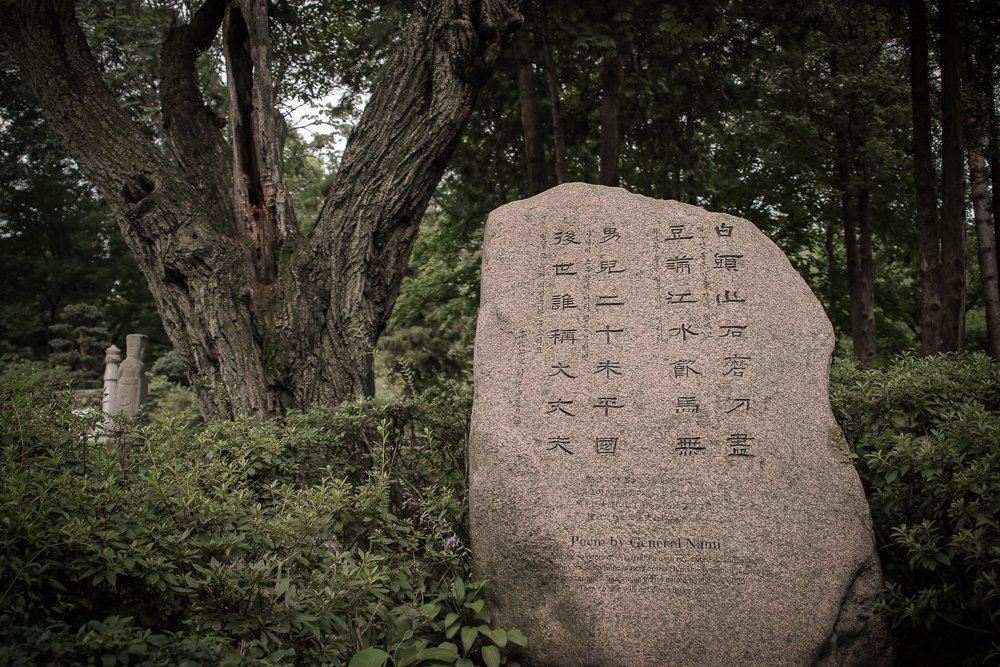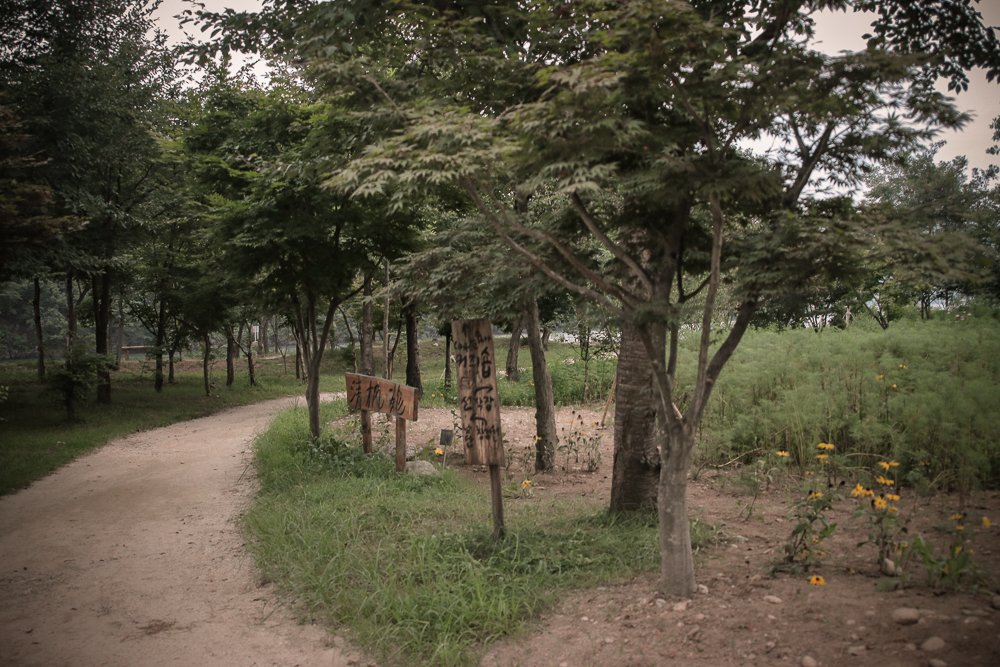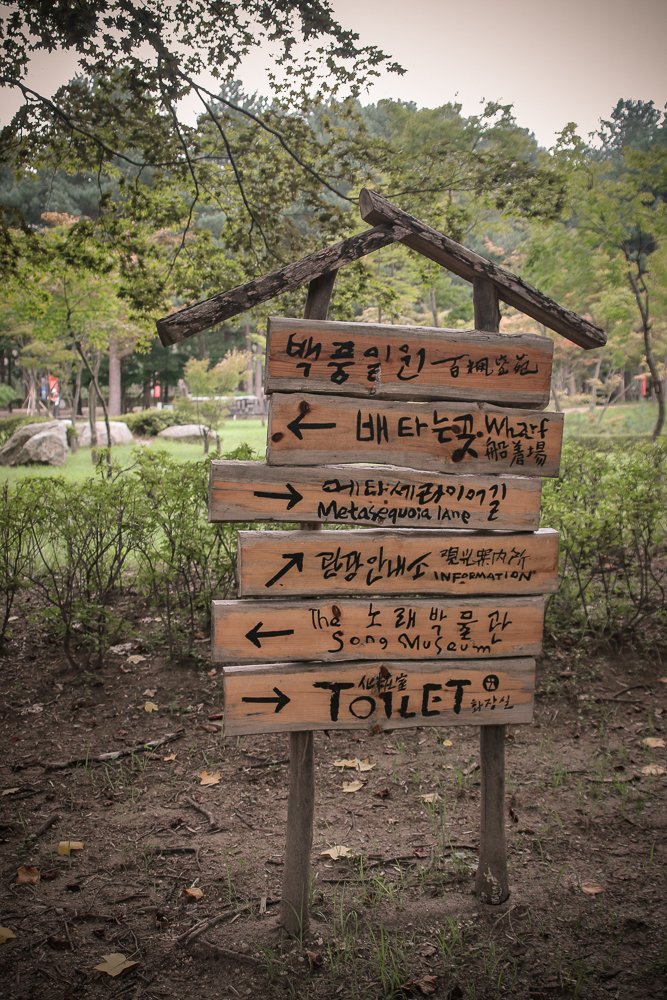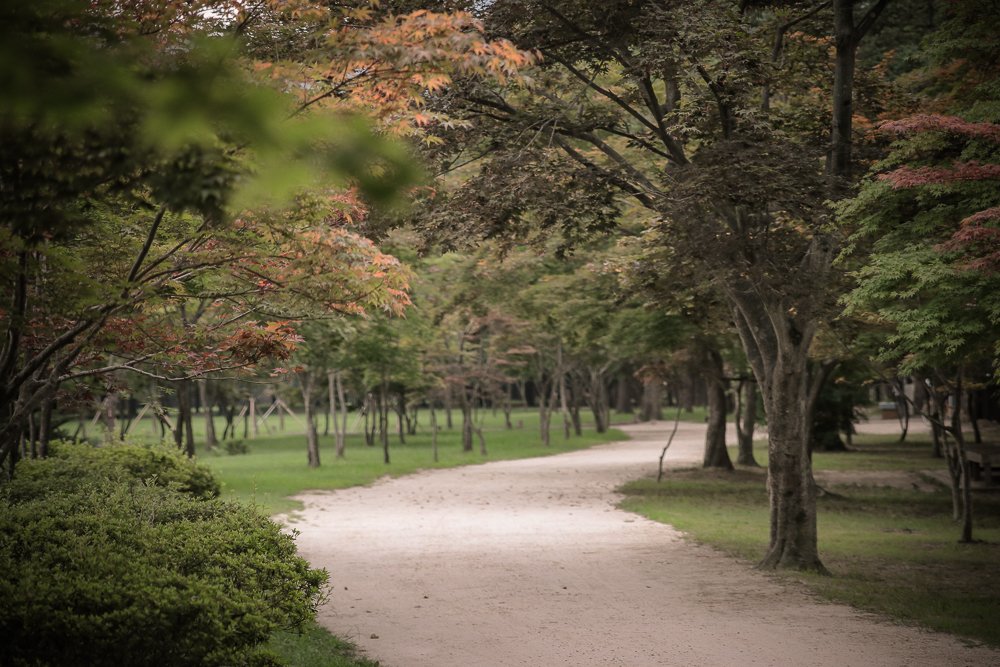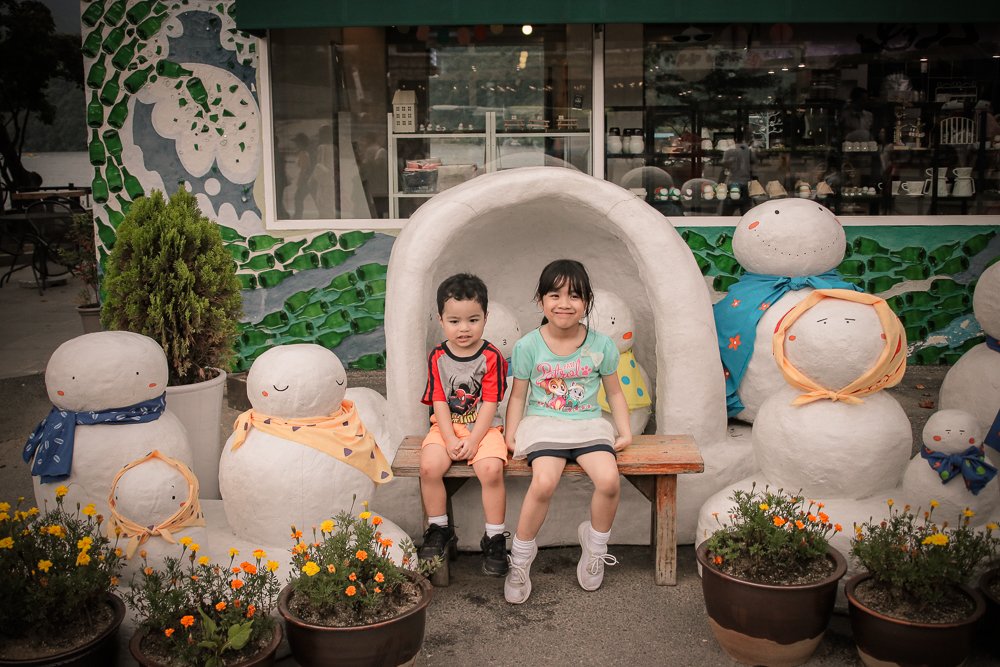 My mother trying her best to communicate using every kind of gesture. Guess what is she saying here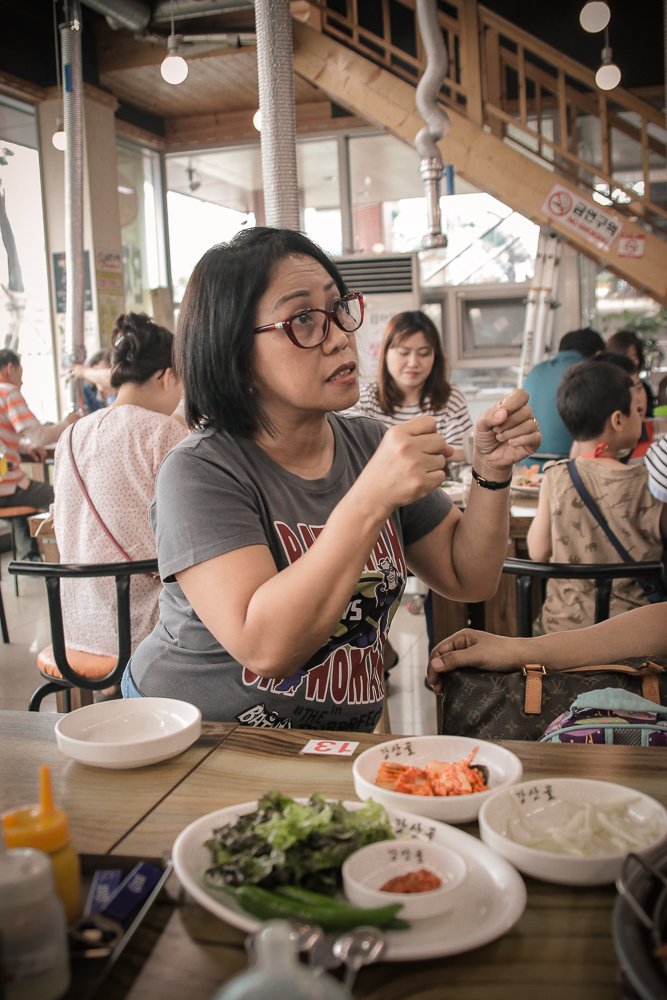 Day 3
This time we made sure Gyeongbogkung Palace is now open! It was worth a second try.
After that, we went to Insa-dong street for some authentic Korean souvenirs. There some scattered rain showers that day but it was a pleasant change of weather. Insadong for me is a must see place in Seoul with small shops selling cute handcrafted items.
After Insa-dong, we went back to check if the shops in Dongdaenum were open. Unfortunately, the clothing shops were still closed. So we just checked the malls and had dinner there.
Day 4 – we fly back to Manila
Three days in Seoul is not enough to see all the great places. I think 5 days will suffice. The people are very kind especially the elderly. We were offered food by elderly strangers and in the subway, it was the elderly who gave their seats to our kids. The food in Seoul is one of the best and we will not forget that one. And Khloe even lost her first tooth on our last day there too. So yeah, it was one memorable trip.