I am typing this blog as we await the ring of the new year 2022 and maybe 2021 would be over when I post this blog. There are many thoughts that I missed sharing in the New Year video message which you can watch below. Warning, if you are expecting a well-filmed video because we are filmmakers, you will be disappointed. I filmed this handheld and edited it as quickly as I can. I actually prefer a more real and raw video sometimes.
A Video Message from our CEO
Hope was all we had when 2021 started. Hope that we can survive after a hard hit in 2020 and hope that we will get through the year. And how God has been faithful through all the years, He has once again amazed us that He can give more than what we can imagine or ask for.
Blessings in 2021
Not all losses were recovered but we had one of the best years so far because we have been part of major events in the UAE. There were many firsts including our first INDEX show coverage and our first major event in Dubai Opera with Dubai Performing Arts annual show.
We also had our first big sports event in Coca Cola Arena with Tie Break Tens. It was a sports year for us as we worked with Linkviva for the Dubai Ride and Dubai Run.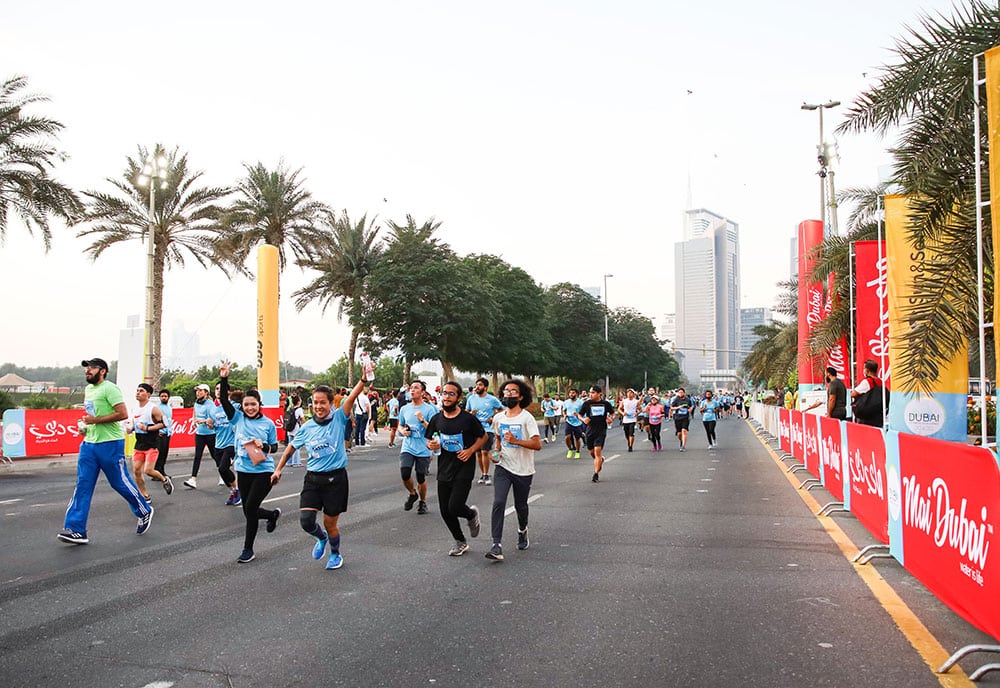 We were also the official photographers and videographers of Dorian Yates as he endorsed his product in partnership with Eli Well. We also covered world-changing events like the World Policy Conference in Abu Dhabi, UN Women in EXPO (thanks to Place Communications), and the ReWired Summit.
2021 is also a big change and a fun change for our team as well. We lost some team members but we have gained more. We were glad to welcome Neetu, Macky, Vish, Kate, Rie, and Cean to our team. We decided that having diversity in our team will help us tell better stories and be better people. We used to be all Filipinos before, but not anymore. We even celebrated our first Diwali.
After a couple of years of planning, our social media department has taken off! With our new team members, we are now offering not only content creation but strategic social media management. It took us more than a year to study and get enough information to help small and medium businesses with their social media needs.
We also had more than 10 proposals and more than 70 couples who have chosen us to tell their wedding and engagement stories across the UAE. Here are a few images from some of our weddings and engagement shoots.
There were ups and downs (including Drobos dying but thank God for cloud storage) and uncertainties throughout the year with restrictions changing every now and then. The virus has reared its nasty head once again with the Omicron variant with cases again rising. We had team members who got infected this year in spite of getting the vaccines. As I type this, we are praying for Sam as he and his new wife (they just got married!) battle the virus. They will be celebrating the new year and his birthday in isolation. Hopefully, they get well soon.
Thank You Message
2021 will be ended with so much gratitude. We would like to thank all our clients and couples who trusted us with their stories. We would like to thank our families, friends, and followers who have supported us with likes, shares, comments, and prayers. Thank you to my team for their hard work and patience. And thanks to God for all these would not have been possible without Him.
Hope and Faith for the New Year 2022
We start the new year 2022 again with hope and faith that it will be a better year. God has prepared something amazing for us and we trust Him that His plans are better than ours. Our part is to do our best not for our glory but for His glory and for us to be more grateful by paying it forward. We hope you will continue this journey with us and we hope that you will continue your unwavering support. God bless you all.
Cast all your anxiety on him because he cares for you. 1 Peter 5:7